Relaxing and charming
Bofors Hotel is still a well-kept secret for many people (that was the original idea). Today, and for the past decade, we're open to anyone – anyone who wants to enjoy something that some call a sanctuary. This is a subdued environment with fantastic bedrooms and impressive reception rooms. A hotel and meeting place where you have the opportunity to relax – and work hard.
The hotel was built in 1930 by architect Wilhelm van Eyck to resemble an Italian villa in order to impress foreign customers. Over the years the hotel has undergone a number of renovations and today visitors are once again met by a subdued air of Art Deco and early functional style architecture. This is now a warm, scaled down and calm environment, which is very close to the architect's original idea.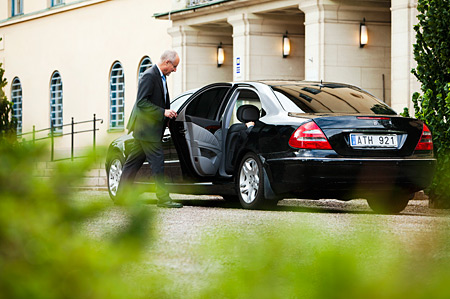 Secluded and charming
We're the region's first choice for business guests with exacting standards in terms of comfort and efficiency. The rooms are spacious with enough room for working and relaxing (all rooms have flat-screen TVs, newly renovated bathrooms, unlimited access to wireless internet and free parking with electricity sockets). Fine dining in our first class restaurant or more relaxed in our bistro – equally as good. Unwind in our relaxation room or shoot some pool. The hotel also has its own tennis courts and boules facilities. Karlskoga's golf course is located just a few km from the hotel and Örebro Golf Club, which offers one of Sweden's best courses, is only around 20 km away. A walk into the centre of Karlskoga is only around 1.5 km. Welcome to Bofors Hotel!